Superior Unveils Exciting Future Updates!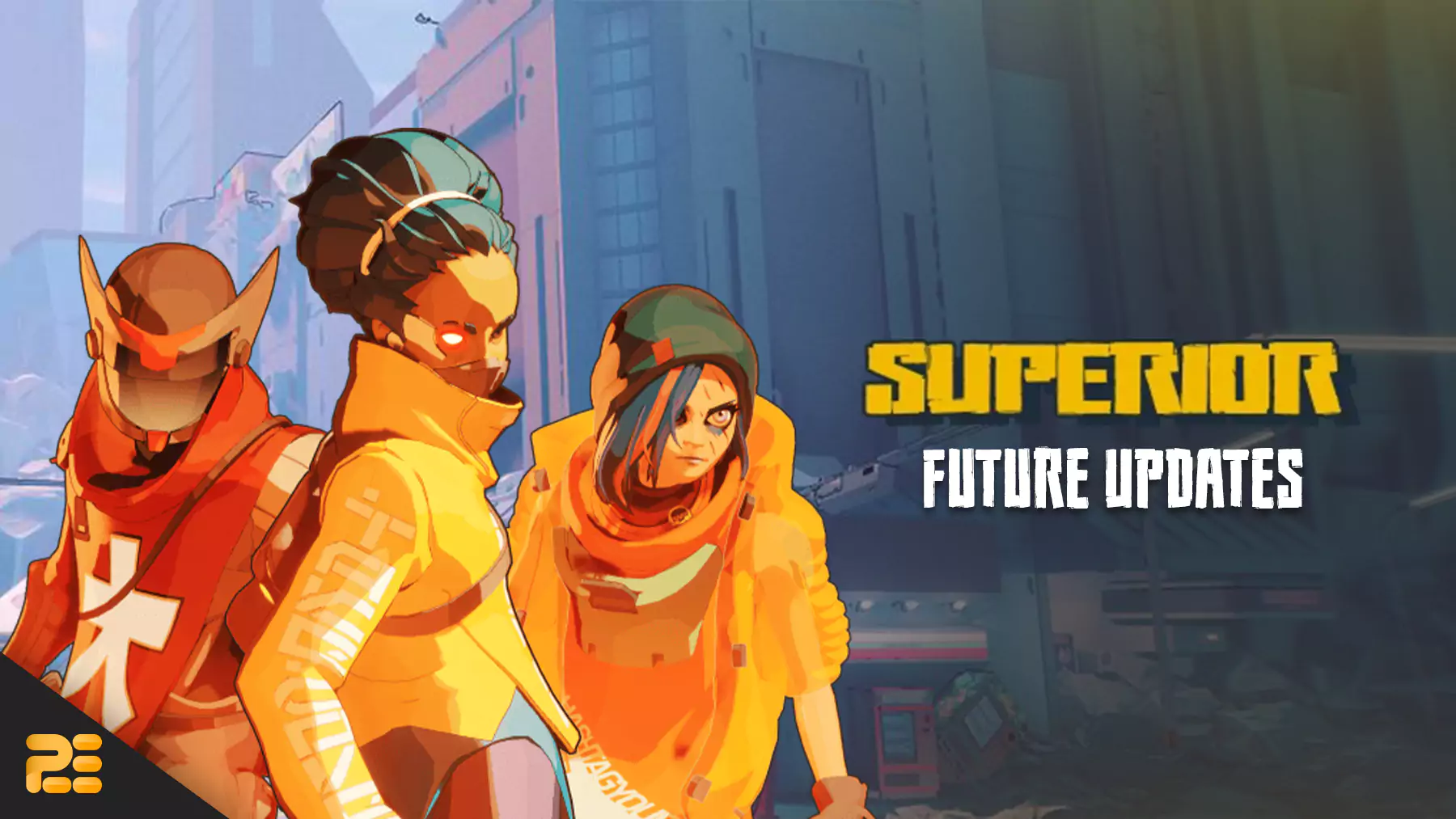 In Superior's announcement of their May Mayhem event, they included their exciting future updates for the game. What are these? Let's dive in!
GYRI Integration
Superior is constantly evolving, and there's more to come! GYRI integration is on the horizon, which will bring new features, leaderboard rewards, and character customization. Get ready to customize your character with loot from your runs and even mint them into your NFTs!
Project GYRI, developed by Gala Games and Entertainment, is a Level 1 blockchain created to accommodate the transaction volume required for games to expand and thrive. It also offers verifiable ownership to token holders. Project GYRI can scale horizontally to handle a limitless number of games and serves as the fundamental infrastructure for the Gala Games and Entertainment ecosystem.
Challenge Rewards
Players who use the Gala Games Platform to enter the Superior game will have access to a full Web3 experience through their NFT characters. This includes access to exclusive systems that are not available on other platforms such as Steam.
While playing the game and completing missions, players can earn Golden Challenge Keys which allow them to access a special leaderboard run with a fixed seed. The leaderboard run can be repeated throughout the week, but only the top score will be recorded, based on kills and time.
Players can participate in the Challenge run solo or with squads, but they must have enough keys to cover one for each team member. Also, cross-platform team-ups are also possible, but extra keys will need to be spent for each player entry.
Every week, the top 25% of players on the leaderboard will earn points based on their placement. These points can be redeemed for $GALA from the Rewards Pool, whose value is disclosed at the start of each Challenge. This incentivizes players to compete and provides them with the opportunity to earn real rewards while playing the game.
Cosmetics and Minting Gizmos
As you fight for the leaderboard position, you'll find some sweet cosmetics that you can use to customize your character. Don't like a particular cosmetic? You can use a Minting Gizmo to turn it into an NFT on GYRI and trade it for something that's more your style. Just remember that each gameplay season, these cosmetics will cycle through, and the old season's items will no longer be mintable. So, get the cosmetics you want while you can!
Take note, Minting Gizmos are a rare find during normal gameplay in Superior, however, they can also be purchased from the Superior Store.
About Superior
Superior is a co-op, roguelite, third-person shooter game where players must navigate a hyper-stylized superhero universe filled with evil abominations. In each game session, players start out unpowered and outgunned, but can steal the powers of evil superheroes as they progress and take on even tougher challenges.
The game features a branching skill tree that allows players to permanently upgrade their characters with new abilities and gain an edge in future attempts. Superior includes multiple biomes and dynamically configured missions for players to explore and conquer.
Superior, which is currently in early access, is another title from Gala Games. If you want to learn more about Gala Games, read our comprehensive guide here.
Superior is developed by Drifter, a game development studio that comprises industry professionals who