MT8 and Puzzle Team Received $70,000 for Winning the MMG Axie Masters League!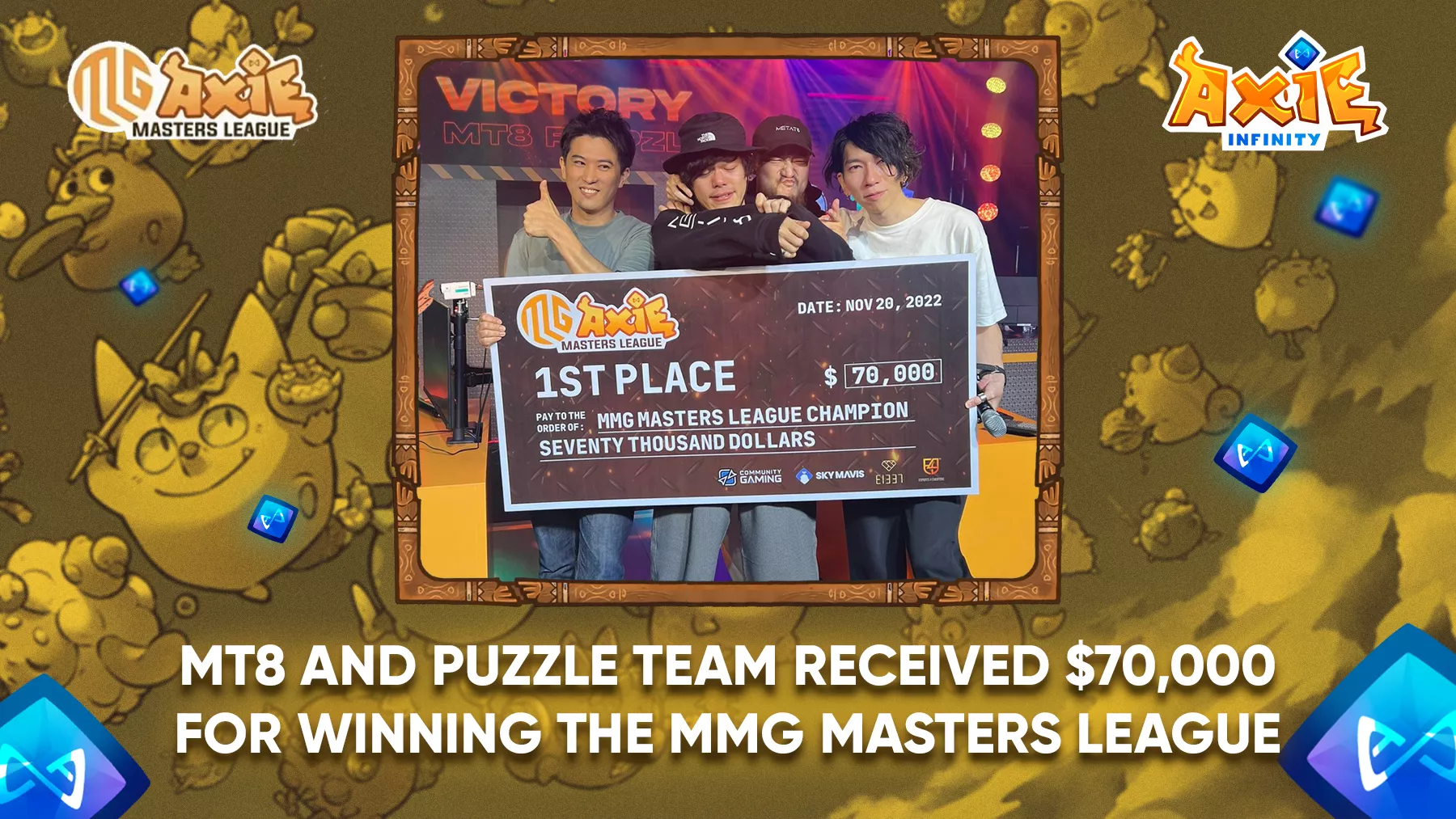 The MMG Axie Masters League were contested by eight teams, with the MT8 and Puzzle team emerging as the grand champion! They took home $70,000, or 4 million pesos. Let's take a look back at the competition and get to know the winners.
The MMG Axie Masters League
On November 19th, MMG or Method MetaGuild announced that the biggest guilds would battle against each other in the MMG Axie Masters League. The guilds are Yield Guild, Perion, Qu3st, and Meta8. The event was held on November 18 and 19, 2022 via MGG's Twitch account.
Introducing the top 8 teams of the MMG Axie Masters League!

Watch out for the biggest guilds going head-to-head against each other!

Tune in on:
🗓️ 18th Nov, 9 PM PST | Nov 19th 5 AM UTC
🔗 https://t.co/ihG6iIkTQc@PerionDAO @QU3ST_io @YieldGuild @METAT8esports pic.twitter.com/GoejSJm7A1

— MMG (@MethodMetaGuild) November 18, 2022
We all know that the Axie battle system is a great fit for competitive play and Esports due to its skill-based, competitive character. The Web3 community have witnessed how involved gamers get when money is on the line! The Axie Open Manila 2022 has just proved that. Now here's another event where the best teams collide!
The Participants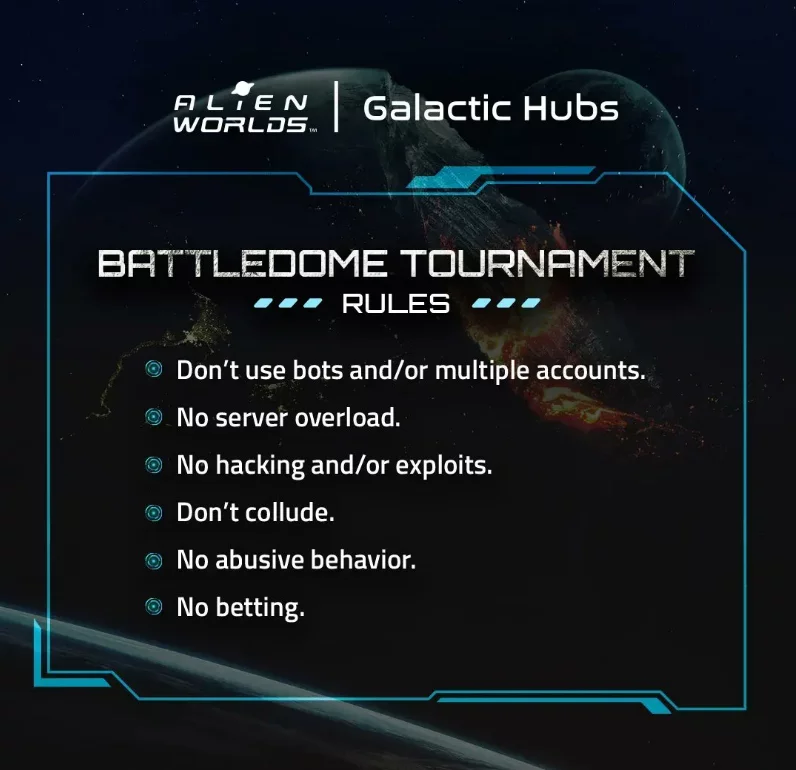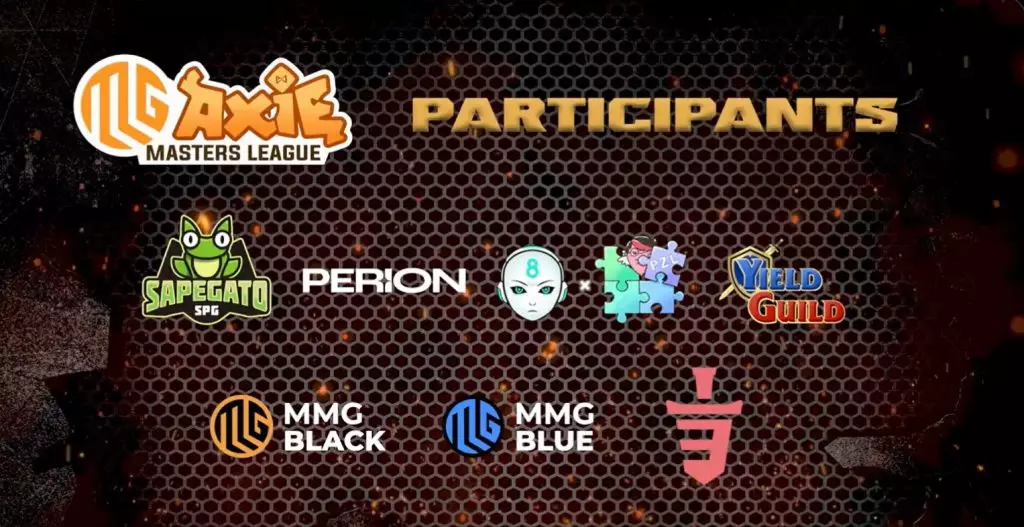 MMG Blue
MMG Black
Perion Origin B
Takeoutplays
U!
Aweheal
Mitchybishi
Qe3st B
Sapegato
YGG Ndar
Qu3st A
MT8 x Puzzle
Who are MT8 and Puzzle?
MT8 or Metat8 Esports is an inclusive place for PVP enthusiasts of all race, religion, gender and beliefs, while Puzzle aspires to be the finest Axie fan community on the world. They wish to expand the number of Puzzle players and liven up the Axie community by producing outstanding players.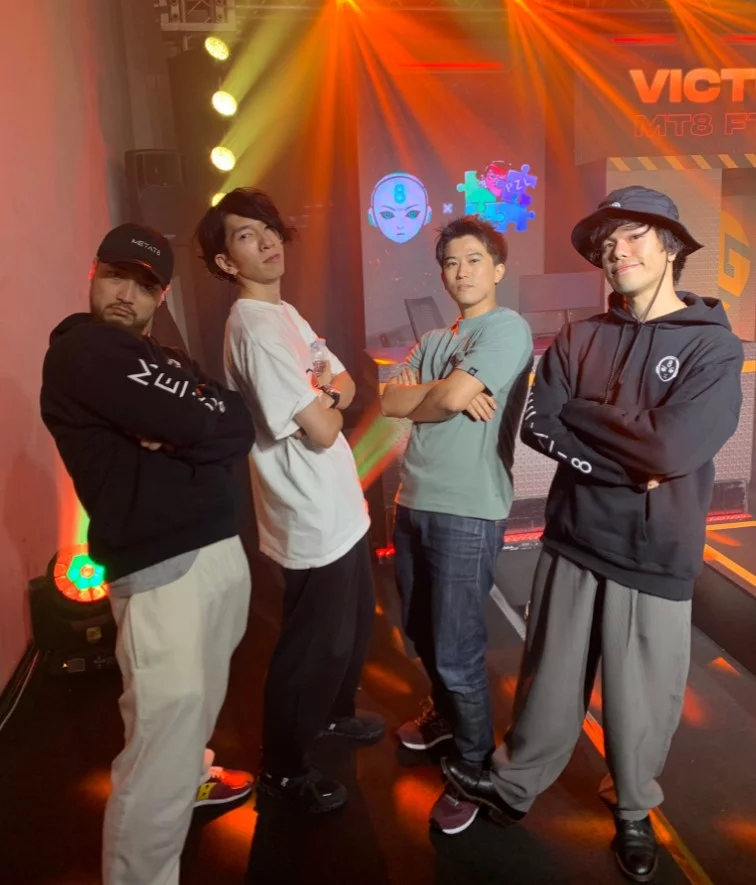 The event had thousands of viewers during its live stream. It just showed how the MMG community supported the Axie Masters League from day 1 up to the final round.
On November 20th, MMG and Axie Infinity had finally announced that MT8 and Puzzle team had won the grand finals, awarding them $70,000!
HISTORY WAS MADE TODAY!

Congratulations to @METAT8esports x @puzzle30piece for the grand victory.

They're going home with $70,000 prize money! #MMGFinals @Chief_AxieGG #AxieInfinity pic.twitter.com/5OAqUPByne

— MMG (@MethodMetaGuild) November 20, 2022
Ladies and gentlemen, your MMG Axie Masters League Grand Champions, @METAT8esports Ninja! 🏆

They came all the way down from the lower bracket to beat @QU3ST_io and win it all! 🔥🔥🔥 pic.twitter.com/oE8ILZv9TE

— Axie Infinity | #AxieOrigins (@AxieInfinity) November 20, 2022
It's good to see that the Axie community remains very active regardless of the market condition. If you don't want to miss the latest news about Axie Infinity, make sure to always read here.