What is Nebula? | P2ENews MetaRadar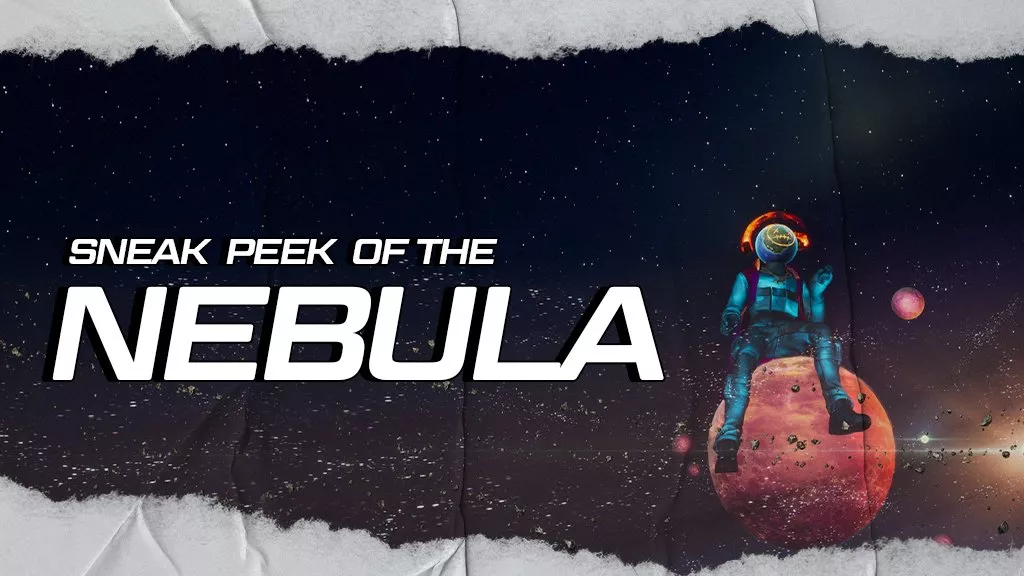 Many of us love watching trivia game shows on television and participating in pub night quizzes. So it comes without surprise to say that there are people who play trivia games on mobile devices competitively. Whilst others casually play to learn new things or for the sheer thrill of it.
What if there's a blockchain mobile game that actually allows you to earn while answering trivia questions? What if you get to improve your real-life knowledge while playing a play-to-earn (P2E) and non-fungible token (NFT) game?
Enter Nebula, a new blockchain project by a team of developers and managers from different parts of the globe under the Play to Earn Games (LLC) banner. 
What is Nebula?
Nebula is described as a "simple blockchain gaming ecosystem, for both experienced and new blockchain users." Based on the description, they are aiming to form an ecosystem that comprises all sorts of different games. In fact, they have openly stated that their general knowledge trivia game is just the first title in a franchise of games that they plan for the foreseeable future. Upon opening the website, you'll come face to face with a pre-registration email prompt – which means that the project does not have a working proof of concept as of the time of writing.
Official Roadmap & Whitepaper
Here are some of the important milestones of the game as per the official roadmap:
At the moment (ATM): Game under development

Around January 2022: Beta phase

February 2022: Staking phase and launch of initial game

May-July 2022: Start of multiplayer trivia mode (ranked ladder)
Going on to their whitepaper, they aim to attract players who are inclined to play knowledge-based games. Considering that people already play these types of games both online and in real-life, Nebula is an opportunity to introduce blockchain gaming and P2E concepts to a new target market.
They also have all the bells and whistles such as NFTs (in the form of permanent in-game power-ups and categories as well as avatars). Alongside utility (NBT) and governance (NBL) tokens, ranked rewards for top players, social play features, and extensive community feedback platforms. The game will introduce scarcity through limiting the amount of tokens and NFTs available in the game. Thus, they may potentially reward early adopters with huge dividends.
How Can Players Earn?
As for player earning mechanisms, they aim to introduce staking, collateralized NFTs (basically rewarding holders with a monthly rate while also enabling immediate liquidity for those who sell NFTs to in-game or third-party marketplaces), and renting (similar to the concept in Mines of Dalaria).
Meanwhile, having a look at their concept shots shows a game with different themes and varying levels of difficulty. As well as an engaging bonus system that rewards players for their perseverance and knowledge. In addition, it seems that buying power-ups through an integrated interface will be one of the ways to burn tokens in the game, along with the now-ubiquitous gacha wheel!
Get Involved & Meet The Team
As for their social media presence, they currently have a Twitter, Telegram, and Discord. They are already plotting their initial steps to create a community around the game. Checking some of the names of the team members on the website led to publicly available profiles and biographies. This means that the developers and backers of the game weren't anonymous when this piece was written.
Curiously, Nebula has a very diverse and interesting set of partners, with at least one of them leading to a simple landing page that was created only back in December 2021 (Block One). They include Orange (a Buenos Aires-based digital advertising agency with offices in the US and Mexico), The Million Dollar Game (the basis for Nebula's knowledge game), Polygon, and a couple of other rather obscure entities, which included Block One.
What Are Your Thoughts?
We here at P2E News are cautiously optimistic about the prospects of this project. We would certainly love to have a trivia-based P2E and/or NFT game in the space! 
The current state of the blockchain gaming space is in high flux at the moment. So it is completely possible that the project may fall flat. However, we do hope that this project continues to develop into a full-fledged game.
What do you think? Would you play this game when it is released?
__________
DISCLAIMER: None of the writings on the website constitute financial advice: P2E News is intended to be a P2E gaming news and updates portal, discussion hub and content/opinion/review aggregator. Please do your own research before investing in any NFT/P2E game out there. Better yet, consult someone within the profession to form an informed stance on your possible investments. For more leaks, news, and tutorials, always check in at P2ENews.com and follow us on social media.