Starbots: A Promising Robot Battle Title? | P2ENews MetaRadar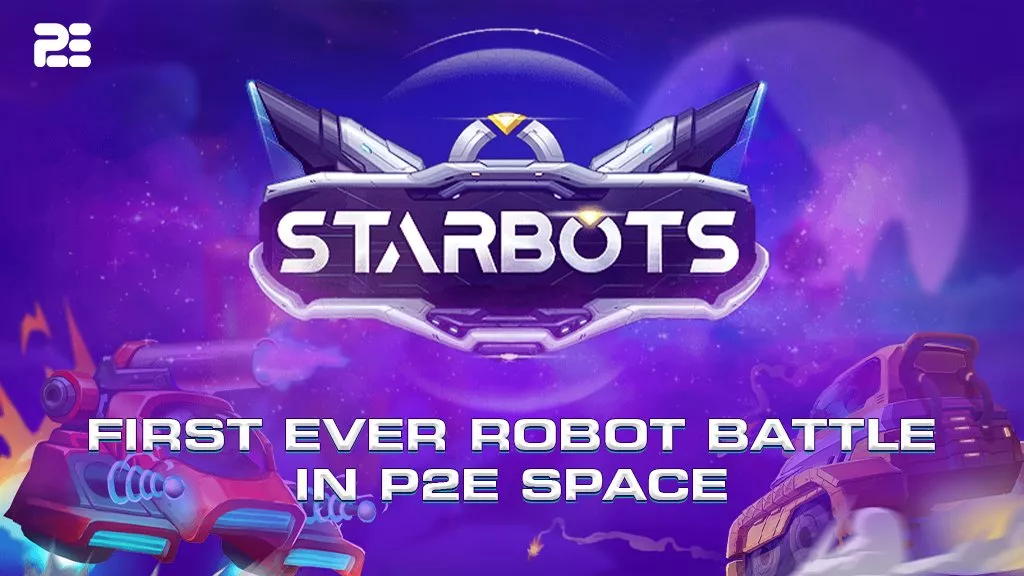 If you are a fan of robot battles, then there might just be a game for you on the blockchain!
Starbots is an NFT/P2E game that brings the robot battle genre to the space. Minted on both the Solana and Binance Smart Chain (BSC) network, its players can hope to gain GEAR tokens through smart assembly of robots as well as winning battles, completing in-game missions, and "conquering new lands" – which would hint at the development of a land option for the project in the near future.
According to the project's official pitch deck, the developers have chosen Solana as one of their networks for its "trendy development ecosystem," its untapped potential, and its fast latency when it comes to blockchain transactions.
In addition, they aim to be a metaverse that is "built by the community for the community." And to be an ecosystem that supports games on Solana with features such as game SDKs, Web 3 login systems, and the like.

Mechanics and Features
There are five parts of a Starbot: body, gadget, weapon, and two wheels that represent a chassis on a 2D plane. Their quality is determined by a tier level and a magic level.
Just like the usual robot fighting games on Android and iOS, Starbots players should form the strongest robots using different parts and upgrades to get the highest chance of winning on the battlefield. By winning campaigns and multiplayer matches, players can earn GEAR in the process.
Players can upgrade, disassemble, and repair their robots to continue the fight.
Roadmap
The roadmap is relatively small, though one could guess that there will be updates, tweaks, and fixes over this particular period covered by the roadmap.
To put it in perspective, here is the roadmap for the game:
February 2022: NFT sale (sold out)

2nd quarter of 2022: PVP release

3rd quarter of 2022: PVE release

2023 (TBD): Full launch of Starbot Metaverse
One can immediately notice that the features are a bit sparse compared to other projects in the space. The only possible reason for this is that developers are trying to give maximum flexibility to test their features before shipping them out to the public.
Tokenomics
GEAR will serve as the in-game token for the game. You can earn it through completing missions, winning quick battles, and selling robot parts on the marketplace. Players will use the token to upgrade robot parts and open loot boxes within the game.
Meanwhile, BOT, which will serve as the game's governance token, is earned only through winning ranked battles. It also has a broader set of uses, which include the following:
Staking BOT to earn rewards

Buying in the NFT Marketplace

Interacting and transacting with other platforms in the Starbots ecosystem

Voting for proposed game features

Upgrading robot part levels at milestones. 
The distribution of BOT is capped at 200 million, with the following shares to wit:
4% for public sales (i.e. players and retail investors)

5% for advisors

15% for game rewards and play-to-earn

15% for staking rewards

16% for private sales (i.e. institutional and guild investors)

20% as the team's share

25% for ecosystem development
Developers and Partners
A large group of Vietnamese developers are working on the main project, supported by a multinational team of advisors who focus on aspects like strategy, operations, marketing, etc. As for the game's current partners, over twenty names are on the list. Including Impossible Finance, Kyber Network, Bigcoin Capital and Good Games Guild.
Given the way the first-generation NFTs were sold out earlier this month, as well as this already impressive lineup of investors and partners at this stage in the project, it's not hard to see why Starbot's future prospects are incredibly high at the moment.
Conclusions
Given that this is the first robot battle game within the P2E gaming space, it will be something of interest to many players and investors (both big and small).
Do you plan to play this game once it's released? What do you think about the future prospects for this game?
__________
DISCLAIMER: None of the writings on the website constitute financial advice: P2E News is intended to be a P2E gaming news and updates portal, discussion hub and content/opinion/review aggregator. Please do your own research before investing in any NFT/P2E game out there. Better yet, consult someone within the profession to form an informed stance on your possible investments. For more leaks, news, and tutorials, always check in at P2ENews.com and follow us on social media.