Ronin Wallet Social Login is Live With Enhanced Security!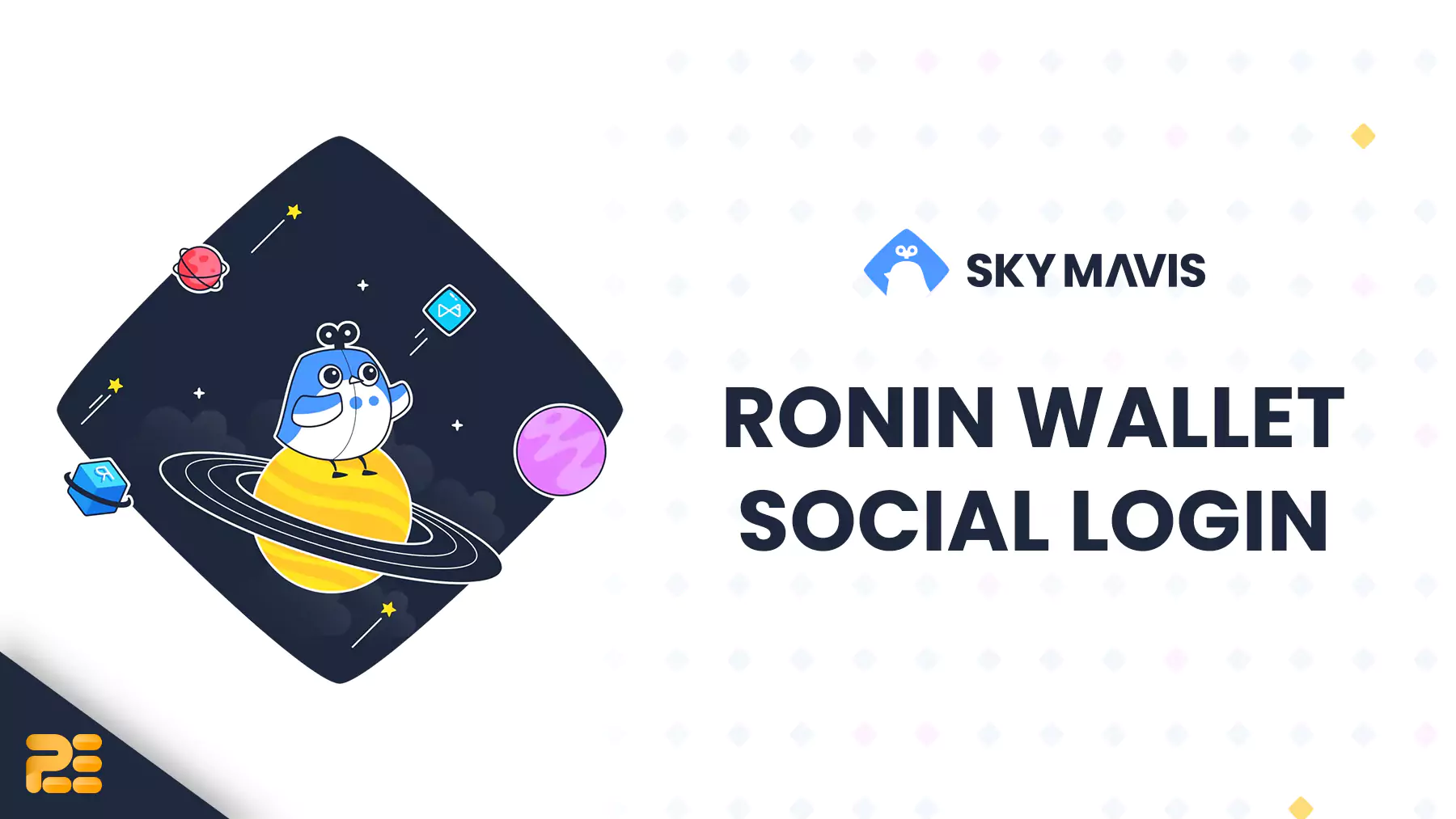 Ronin, Axie Infinity's digital wallet, has just introduced Social Login, a new feature that enables users to create a wallet using their Google, Apple, Facebook, or Twitter accounts in under two minutes!
Introducing: Ronin Wallet Social Login!

Anyone, anywhere can now create a Ronin Wallet using their Google, Apple, Facebook, or Twitter accounts.

Simple. Seamless. Social.

Full announcement 👇

📜 | https://t.co/iqTwkOIPI8 pic.twitter.com/JRaTg96eYm

— Ronin (@Ronin_Network) March 20, 2023
Social Login: Say Goodbye to Seed Phrase Woes!
Handling a recovery phrase might be overwhelming for those new to the digital wallet space. However, by incorporating social login, Ronin has taken the lead in simplifying the procedure. This feature allows users to quickly set up their wallets using their preferred email or social media accounts, all while preserving the highest degree of security.
Threshold Key Management
To ensure that users' digital assets are always secure, Ronin is using Threshold Key Management (tKey) to make wallet recovery easier without compromising security. This process splits a private key into three parts, with each key share stored in a separate location with its own recovery mechanism.
The Recovery Kit setting in your Ronin wallet displays three shares as Security Factors to enhance the security of your account.
Sky Mavis Account share. This share is linked to your Sky Mavis account and distributed across a decentralized network.
Device share. This share is encrypted with a device password, PIN code, or biometric identification and stored on your device's storage.
Recovery Password share. This share is protected with a strong password of your choice.
To access your Ronin wallet, you must have at least two out of the three key shares. This simplifies the recovery process while eliminating the risk of a single point of failure in recovery phrase storage. Note
If you want to restore your wallet on a new device, you must use your backup share.
View Axie Accessories Directly in the Ronin Wallet
Ronin has made yet another important step in making the user experience simple and enjoyable! In addition to introducing social login, users may now access their Axie Collectibles, including Mr. Ube and Land Plots, under the Collectibles tab.
Minor Enhancements for Better User Experience
The Ronin team has implemented several minor enhancements to the wallet management experience, which include:
Improved QR code display. Ronin has improved the QR code display to show complete Ronin addresses instead of shortened versions. This allows users to verify the accuracy of their addresses before sharing their QR codes with others.
Enhanced UI for Wallet Connect QR code. The updated user interface features a more prominent and easily accessible Wallet Connect QR code, allowing for faster connection to supported dApps.
Revamped wallet management. Ronin's wallet management experience has been redesigned to facilitate easier switching between different addresses within the same wallet.
Download Ronin Wallet
Ready to start managing your digital assets with Ronin wallet and try the new feature? Follow these steps:
Download the Ronin wallet app on your device.
Once downloaded, open the app and set up your wallet using the Social Login feature.
You're all set! Now you can buy, sell, transfer, and stake your digital assets using your Ronin wallet.