What is Star Atlas?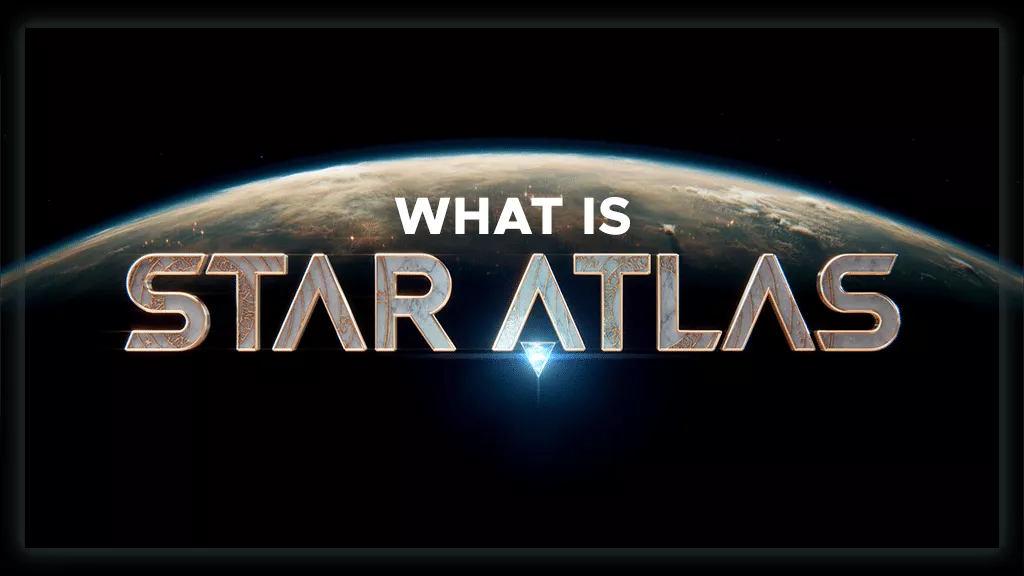 Welcome to Star Atlas – a virtual space-themed gaming metaverse set in the distant future! This game has raised millions of dollars. Is it the next big thing?
What is Star Atlas?
Star Atlas is a futuristic play-to-earn MMORPG set in the year 2620. Built on blockchain technology, players can trade, obtain, and create non-fungible tokens (NFTs) within the Star Atlas universe and enjoy an economy that reflects the tangibility of real-world assets, ownership, and value.
In the game, players are encouraged to explore, mine, acquire and verse. You can run your own spaceship and crew; roam around the Star Atlas metaverse in search of riches and hidden surprises that can be staked or mined. Combat the environment or other players. Harness and collect valuables. Or you could even develop an in-game career of your choice! The list of to-do's and possibilities are seemingly endless!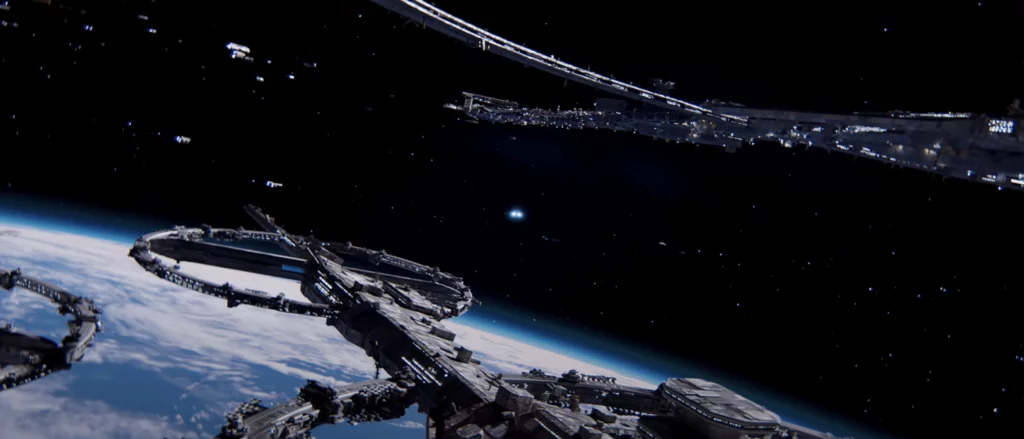 Who is the team behind the game?
Michael Wagner is the Chief Executive Officer of Star Atlas; Danny Floyd is the Chief Product Officer; Jacob Floyd is the Chief Technology Officer; and Pablo Quiroga is the Chief Revenue Officer. In addition to this, a great majority of the team comprises some truly exceptional concept artists, designers, and engineers. Click here to know more about the members of the Star Atlas team: https://staratlas.com/team.
How does it work?
Star Atlas is built on the Solana blockchain. With insanely affordable fees averaging at $0.00025 per transaction, Solana's network throughput can also support around 50,000 transactions per second. According to the Whitepaper, "…the breakthrough in transaction throughput sets the stage for a largely serverless online multiplayer game…"
Alongside a few other integrations for game function (Serum Dex for lending and yield farming features), Star Atlas will provide it's users real-time cinematic graphics using Unreal Engine 5. Users will have full ownership of the assets they acquire, meaning you can also sell your valuables on secondary NFT marketplaces.
Their goal is to create a true, functioning metaverse for players to immerse themselves in.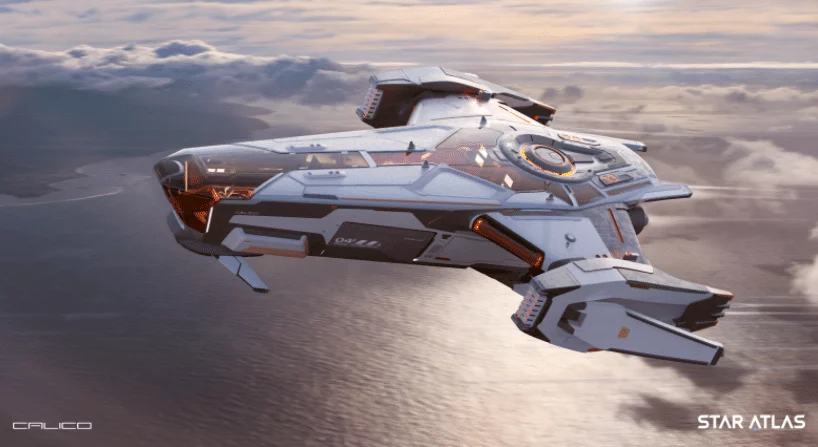 What are the in-game tokens?
Star Atlas (ATLAS) token is the native token and a unit of accounting. ATLAS is exchangeable on crypto exchanges and can be generated through in-game mining, market-making and trade, PVE missions, and resource gathering. It will also serve as the dominant currency on the Star Atlas NFT marketplace.
POLIS is the governance token in the Star Atlas metaverse. You can compare this to AXS of Axie Infinity. But in Star Atlas, POLIS holders will have jurisdictional ownership over entire regions, regardless of who owns title (NFT) to the land and equipment rights. Moreover, POLIS token holders can contribute to the decision-making of the Star Atlas development team and can otherwise create a separate set of laws with which other players must observe.
On August 26, 2021, FTX, Raydium, and Apollo-X have hosted the sale of the highly anticipated tokens of the Solana-powered Star Atlas metaverse. These two tokens will be available to holders of meta-posters. They launched an Initial exchange offering (IEO) on FTX and an Initial DEX Offering (IDO) on Apollo-X and Raydium Launchpad platforms. Both exchanges had different requirements for participating, including KYC restrictions and holding specific tokens. Click here to learn more about the token sale: https://dappradar.com/blog/star-atlas-to-launch-tokens-for-play-to-earn-economy.
I missed the token sale. Can I still play the game or buy NFTs?
Yes! You can buy and trade from those who successfully purchased the NFTs and tokens previously on the Marketplace. Keep an eye out for more P2ENews.com articles to come, as we'll walk you through the process step-by-step!
To give you a general feel on prices – ships average around ₱950 or more depending on rarity, while collectibles range from ₱50,000 to more than ₱25,000,000.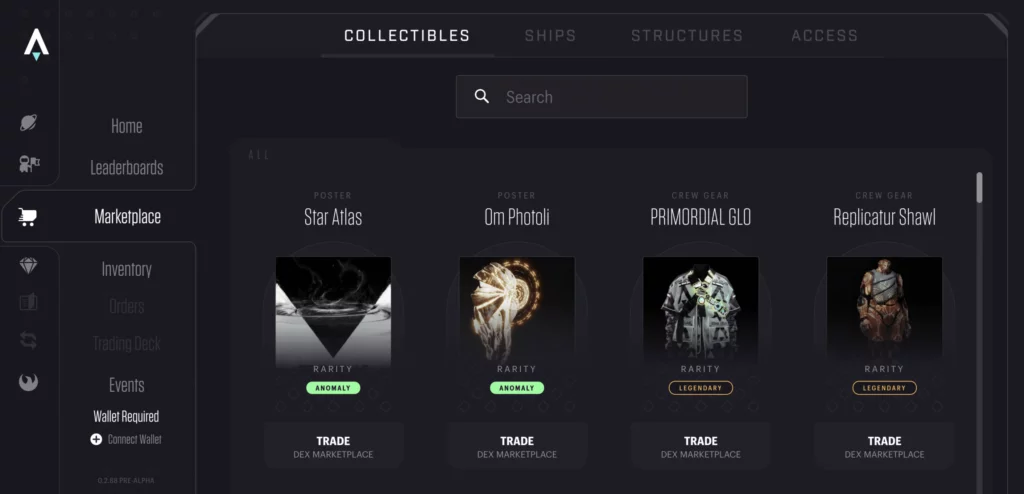 When will be the full release of Star Atlas?
The team has split the development of the game into five phases, and the progression towards each phase depends on the performance and success of the last:
Phase 1: Galactic Asset Offering – Here, Star Atlas will allow open trading before the release of the gameplay. Players can trade NFTs on the Marketplace, which will generate funds for Space Atlas.
Phase 2: Browser Minigame – This is when a version of Star Atlas will be launched as a browser-based minigame. Players and collectors can play and purchase in-game assets. Rumour has it that this may be a card game of sorts!
Phase 3: Shipyard Module Sale – After the successful launch of Phase 2, full production commences on Star Atlas in Unreal Engine 5. This mode allows players and collectors to view their final, in-game assets but is limited to the shipyard of their chosen faction's central space station.
Phase 4: Final Pre-Sale at Beta – Here, all remaining pre-live assets will be on sale, and all assets purchased in this phase will be fully playable in the beta build of the game.
Phase 5: Ongoing Sales – In this phase, Star Atlas' parent company receives transaction tax from all in-game trades. Also, the Development Team will release post-live production-ready assets and new design concepts, which will be available to purchase.
Are you ready to become a citizen of Star Atlas? Do you think it can overpower Axie Infinity in the future and lead the P2E industry? Please share your thoughts about this game on our socials. And make sure to always check in at P2ENews.com to get the latest updates, news, leaks, and tutorials about your favorite play-to-earn game.