There's Space for All of Us in the Metaverse! | P2E News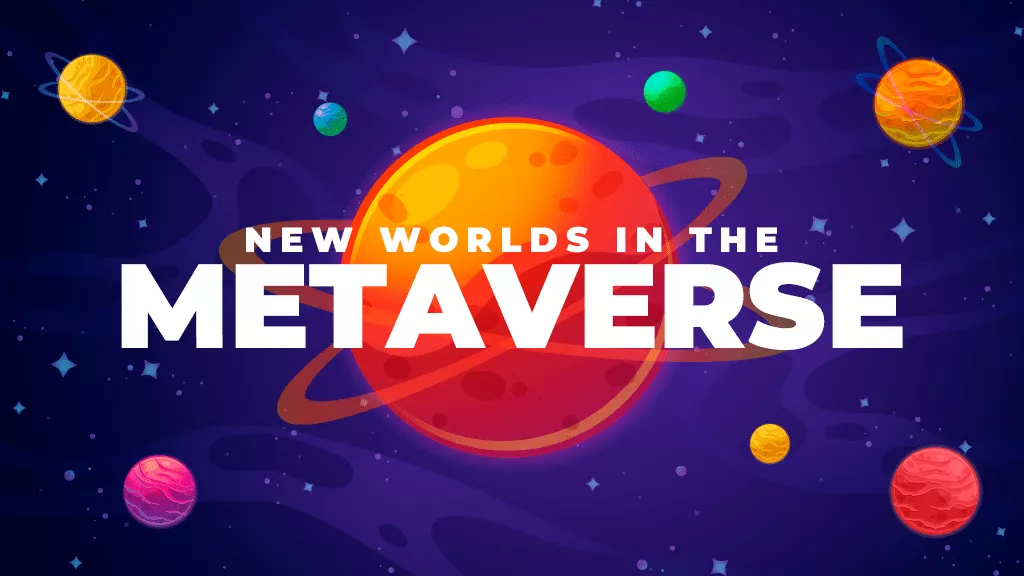 The metaverse is big. Like, really big. And there's space for all of us to thrive! Provided that we have the energy, determination, and resources ready in pursuit. As far as space is concerned, it's going to be a multipolar world (or should we say "multipolar worlds")?
With games like Axie Infinity, Pegasus Galaxy, Illuvium, and Star Atlas making big waves in 2021, the intersections between play-to-earn (P2E), non-fungible tokens (NFTs), and metaverses have started to become an integrated ecosystem that brings value to developers, players, investors, content creators, and everyone else in their respective peripheries.
On the finance side of things, multiple non-endemic entities have begun entering the digital blockchain space. Whether it is through gaming, trading, NFTs, or some other avenue of adoption. 2021 was the year of mainstream adoption; 2022 will be the year these spaces become a ubiquitous part of our lives!
Our P2E Metaverses
This year also saw multiple gaming guilds go beyond the digital divide and give back to the physical world. We've seen scholarship programs, charity events, and environmental responsibility programs in action. As a result, these have opened up new and exciting ways to participate in the P2E economy! It's clear P2E and NFT games have proven to be a potent and positive force for good in the real world.
The good news is that this is just the tip of the iceberg. There is simply a lot of space for different types of P2E and NFT games to exist…as well as multiple ways where they can interact with each other in the long run! We are already seeing signs of this through diverse projects that are set to launch in 2022 – and we can't wait to see them come out in force and add to what's an increasingly competitive and diverse space!
On the flip side of things, failure is a very real prospect for many newly created titles or metaverses. Developers need to stay a step ahead and have a long-term sustainability and viability plan to survive.
In addition, there will be challenges in development, execution, and project scaling in the metaverse. Hiccups are almost inevitable and to be sure, there will be painful milestones to come as we all try to learn how to make it work. But hey, no one claimed building the infrastructure and concept of the future was easy, no?
One thing's for sure: The metaverse, Web3, and decentralized spaces are going to play a huge part in our lives in the years to come. We're lucky to be at the forefront of it all.
What do you think about the future of P2E and NFT gaming as well as the metaverse in 2022?
__________
DISCLAIMER: 
None of the writings on the website constitute financial advice: P2E News is intended to be a P2E gaming news and updates portal, discussion hub and content/opinion/review aggregator. Please do your own research before investing in any NFT/P2E game out there. Better yet, consult someone within the profession to form an informed stance on your possible investments. For more leaks, news, and tutorials, always check in at P2ENews.com and follow us on social media.