Gala Games Announced Spider Tanks Bowtie Showdown Tournament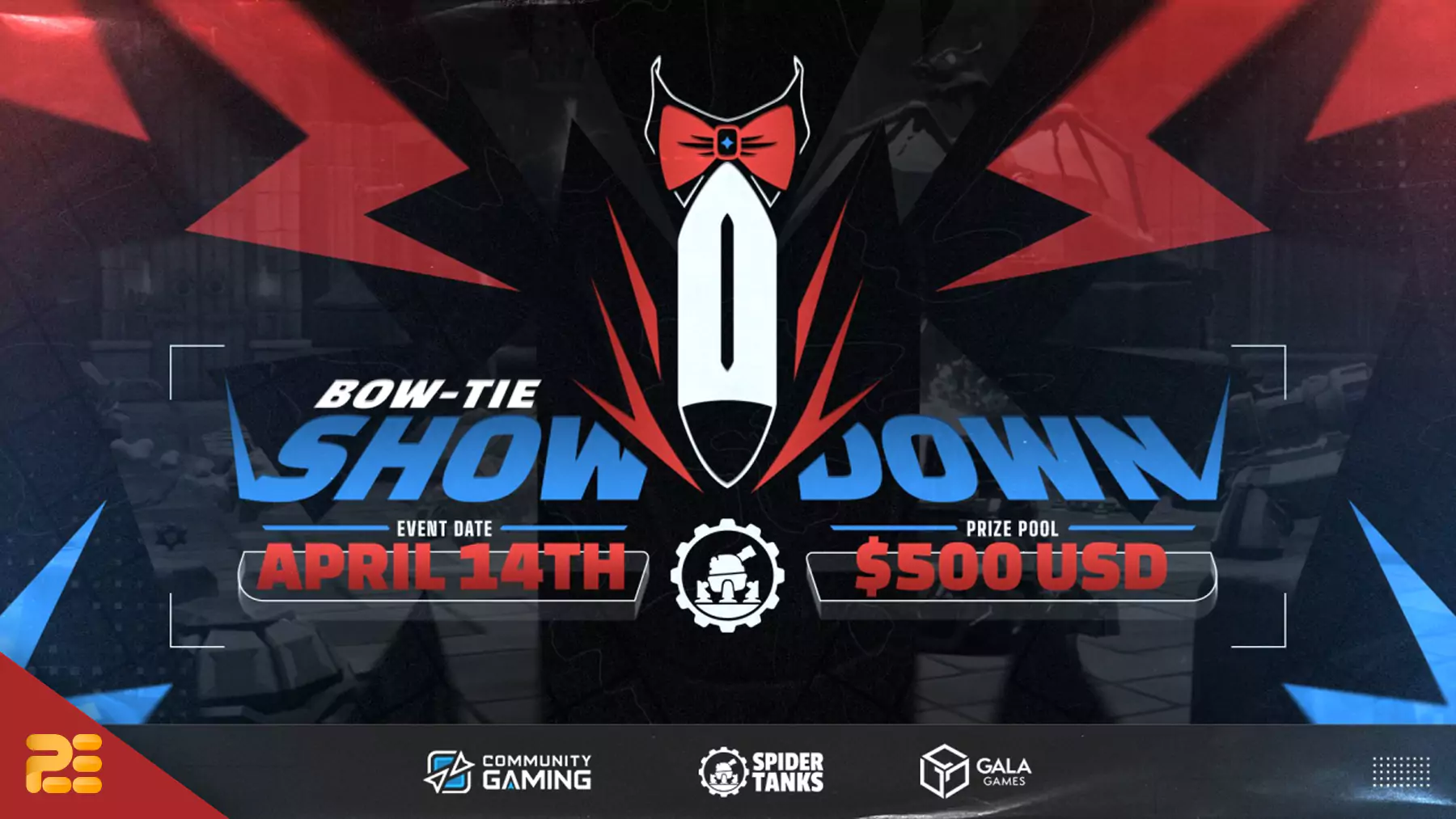 Gala Games, a blockchain-based gaming platform, has announced a new tournament for Spider Tanks players. This time, players will battle in a 2v2 bowtie showdown, with the chance to win great rewards! Everything you need to know about the next tournament is right here.
Spider Tanks Tournaments
Spider Tanks tournaments typically take place at a set time, and teams battle it out for rewards to claim the top spot. Depending on the tournament, league-style qualifiers are held to advance to the bracket.
Spider Tanks tournaments have been ongoing for a while, with notable events such as the Node Owner tournament in 2021 and the massive Mayhem tournament in 2022. Smaller tournaments, such as Spiderbrawl West and East, also take place frequently. More tournaments are expected to come.
How to Participate in the Bowtie Showdown Tournament
Anyone can join the Bowtie Showdown tournament by signing up for Community Gaming and entering the tournament with a partner. In order to play Spider Tanks, a free Gala Games account is required.
Here is the step-by-step guide to participating in the tournament:
1. Create an account. To do this, go to this page and click "Sign Up". Fill in the required information. Click "Proceed".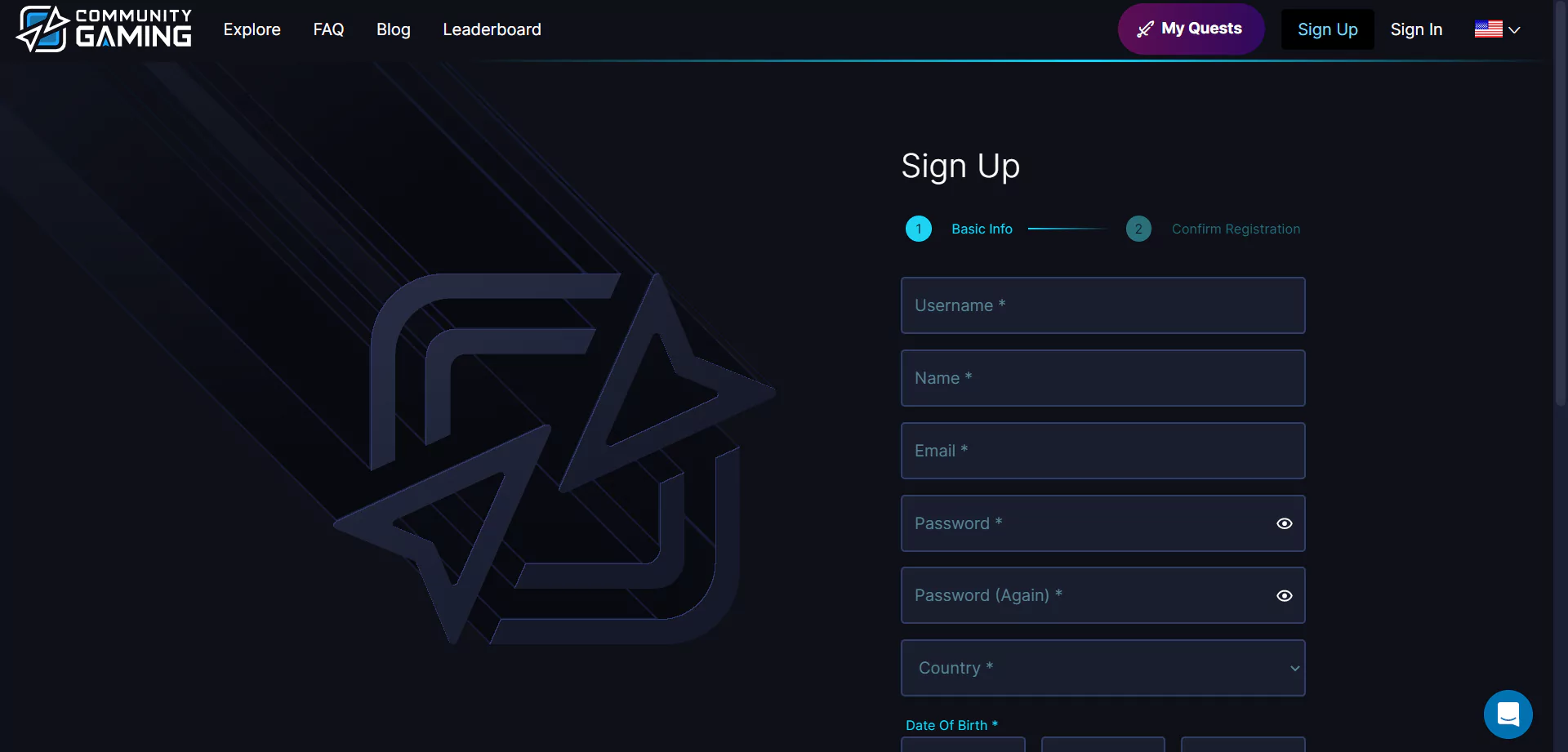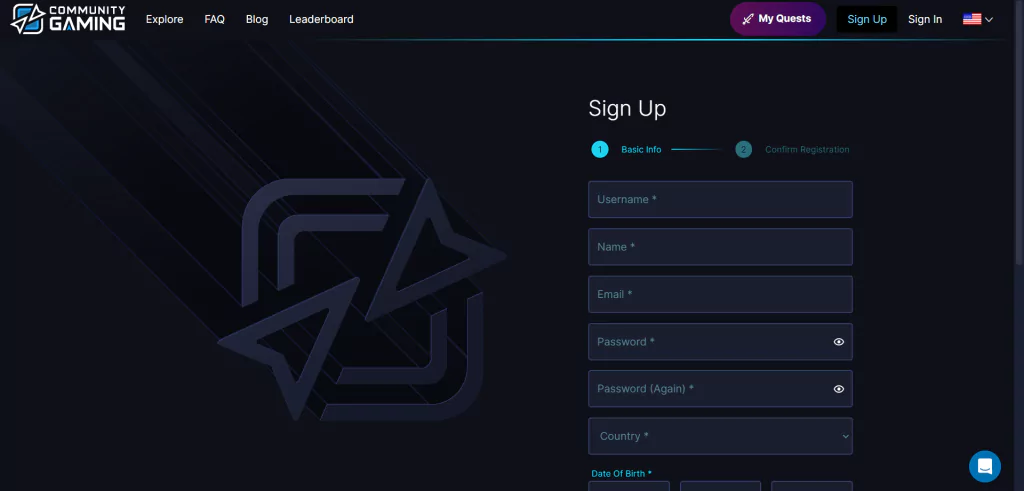 2. Verify. Once you have created your account, click "Verify with Email".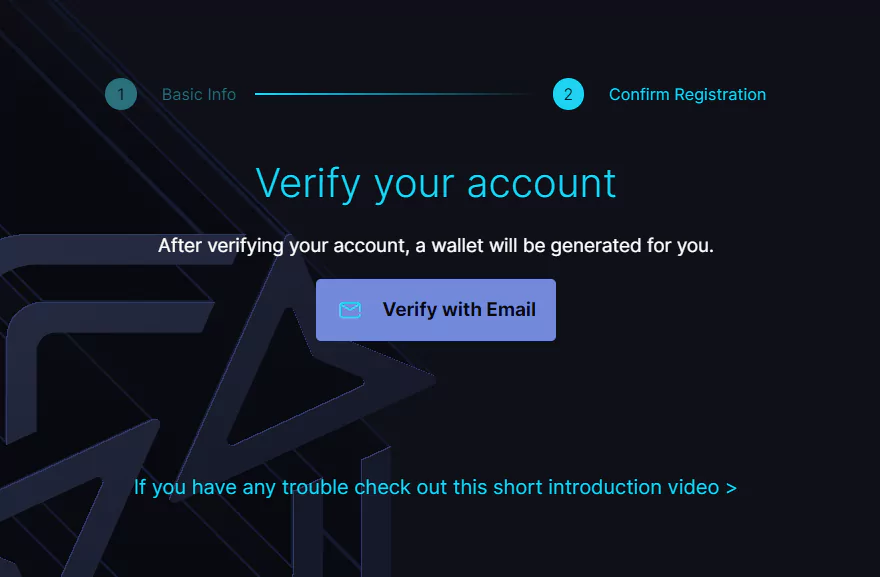 3. Go back to this page and click "Join Tournament".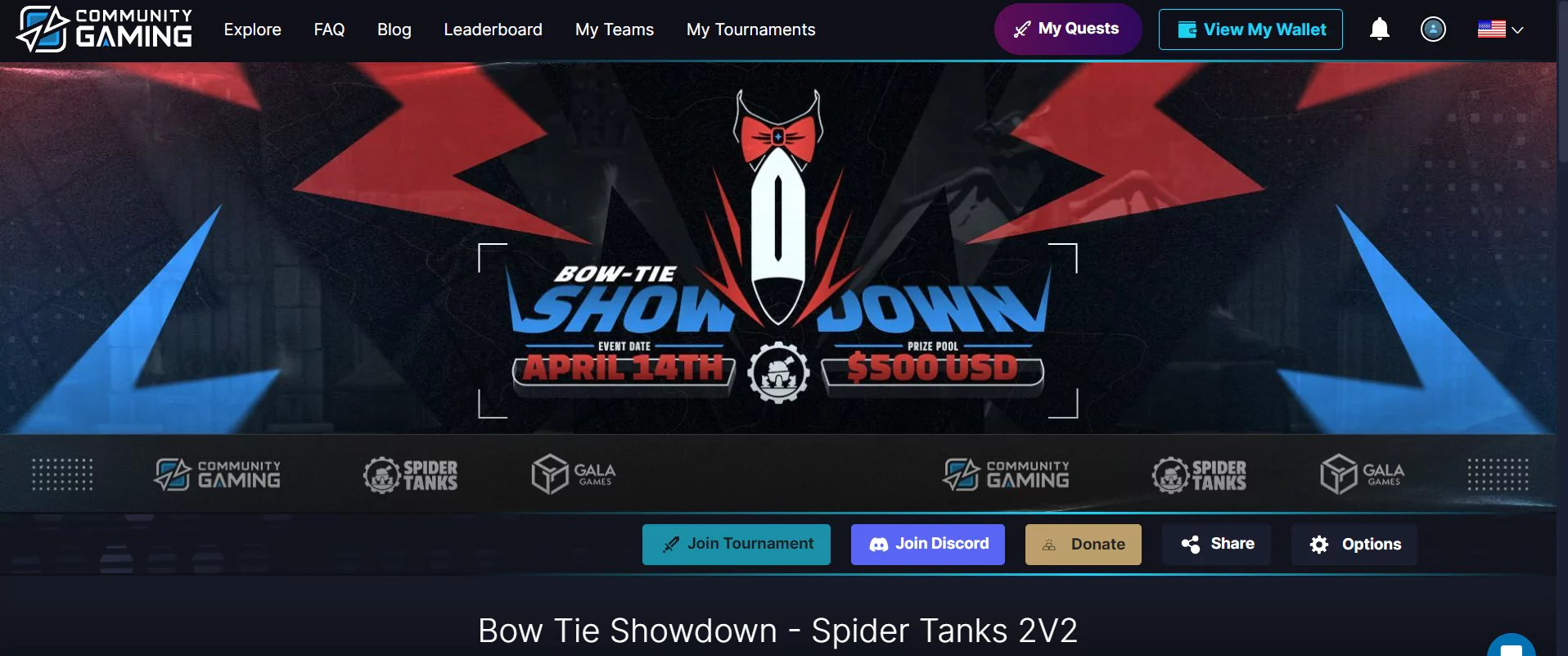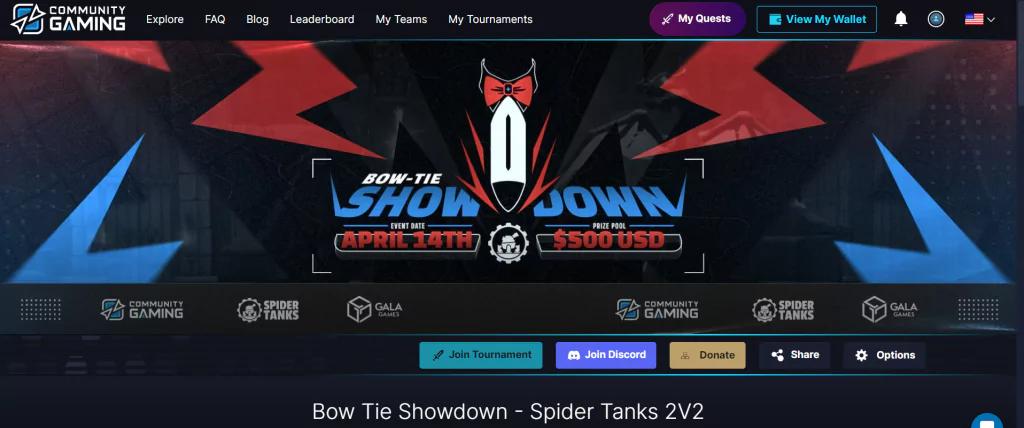 4. Join the official Discord server where matches will be coordinated in the tournament channel. Classy Crypto#9862 is the main admin to message with any questions.
5. Go to your Account Settings and add your GAME NAME username in the "Platform Links" tab. Note
If you can't click the "Join Tournament" tab after signing up, it's because the tournament is not available in your region.
Format and Rules
The tournament will have a maximum of 16 teams, with two players per team. The competition will take place on April 15, 2023, at 4:00 AM, and the prize pool will be $500 USDC. The tournament is open to US and EU players only, as Asia is unfortunately not supported at the moment.
Players will create a custom lobby and choose their FREE tank, remove skins if on. There are 3 game modes in Spider Tanks: Team Deathmatch, Capture the Chicken, and Capture the Flag. But for this tournament, all matches will be played on Team Deathmatch.
The game host will get to choose the first map, while the loser on the first map will pick the second map. The tournament matches will be streamed on Classy Games' YouTube channel, starting from the top bracket and moving down to the bottom bracket.
The tournament will be double elimination with best-of-three matches, and the finals will be best-of-five. The prize pool distribution is as follows:
1st place – 50%
2nd place – 25%
3rd place – 15%
4th place – 10%
Announcement of Winners
The winners of the Bowtie Showdown tournament will be known once the bracket has been fully played out. Classy Crypto#9862 is the one responsible for prize distribution. Note
For regular tournaments and weekly events, prizes are available through redemption codes that can be used on the Gala platform to immediately claim the NFT prize.
Exciting Upcoming Events
Gala Games holds weekly events for Spider Tanks, which are open for anyone to join. These include tournaments and competitive and casual Exhibition lobby events (custom games) with NFT rewards. There is a tradition called "Spider Friday," on which various fun events are organized. Gala Games also hosts Discord events such as Trivia, Guess the Tank, and more.
What is Spider Tanks?
Spider Tanks is a free-to-play PVP Brawler/MOBA where players can select and customize Spider Tanks and weapons before fighting on various maps. The game allows players to earn rewards such as $GALA tokens and limited edition NFTs by operating Gala Nodes. Aside from earning $GALA tokens through operating Gala Nodes, players can earn $SILK tokens just by playing the game. Note
$SILK is the game token of Spider Tank ecosystem, which is a fungible token on both the Ethereum Network as well as Gala's proprietary L1 blockchain, currently referred to as Project GYRI.
For a comprehensive understanding of the GALA games ecosystem, refer to this guide.
Don't miss this opportunity to show off your gaming skills in Spider Tanks and compete with other players!