Spider Tanks Unveils Exciting Sneak Peek of Upcoming Updates!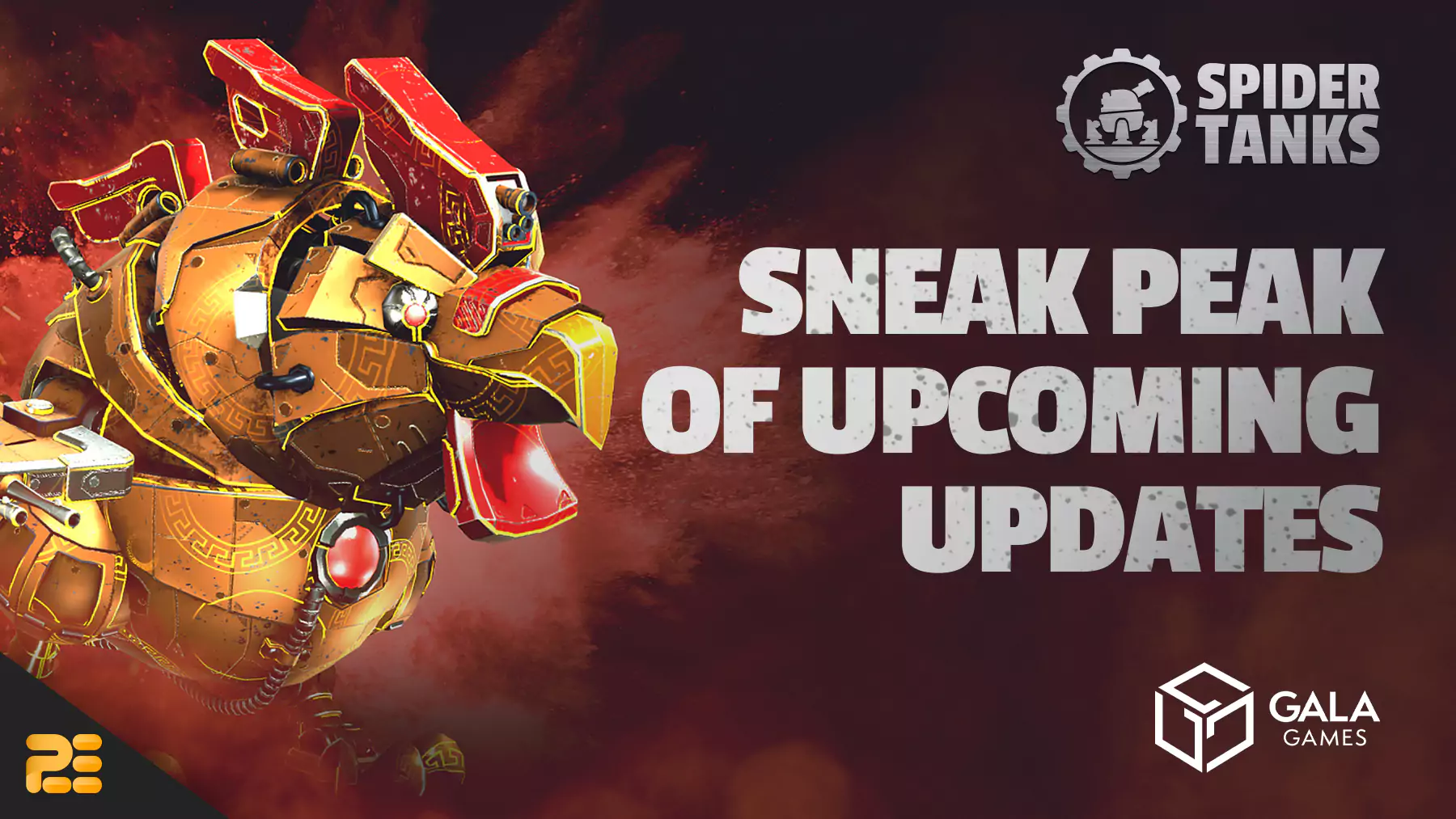 Fans of Spider Tanks, get ready for a new and exciting update! The team behind the game has just announced that they're launching a mission system, complete with personalized daily and weekly challenges that offer rewards to players. Not only that but there will also be a daily login reward for active players.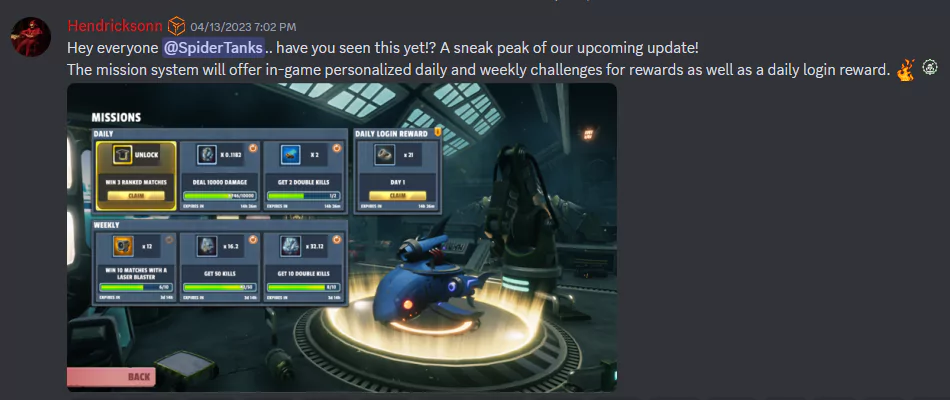 While details are still insufficient, it's clear that the upcoming update is set to shake things up for Spider Tanks players. The game is already a hit with players, and these upcoming new features are sure to make it even more appealing.
Personalized Challenges
If you're the kind of player who loves a challenge, you're in for a treat. With the new mission system, players will get their own set of daily and weekly challenges based on their skills and experience. This will help them improve their gameplay and achieve their goals!
Daily Login Rewards
Are you the type of player who logs in to Spider Tanks every day? If yes, then this feature is perfect for you! With the upcoming update, the game will offer daily login rewards. These rewards will give players an added incentive to log in every day and enjoy the game.
Pick Your Pilot
Another exciting feature of the upcoming update is the ability for tank owners to pick their pilots. Currently, the Pilot Program assigns a random pilot to a tank, but with this new update, players will be able to assign their tanks to one specific pilot.
Economy Revamp for a Better Experience
In addition to these exciting new features, there's also a big economy revamp headed our way. There's no available further information yet, but it's expected to be released early next week. With the new economy changes, players can expect a more immersive and rewarding gaming experience.
About Spider Tanks
Spider Tanks is a free-to-play PVP Brawler/MOBA from Gala Games where players can select and customize Spider Tanks and weapons before fighting on various maps. If you want to learn more about Spider Tanks and the GALA games ecosystem, refer to this guide.
The team behind Spider Tanks has promised to release a full blog with all the details when the update is released. Stay tuned for more information!