Spider Tanks New Economic Changes Now Live!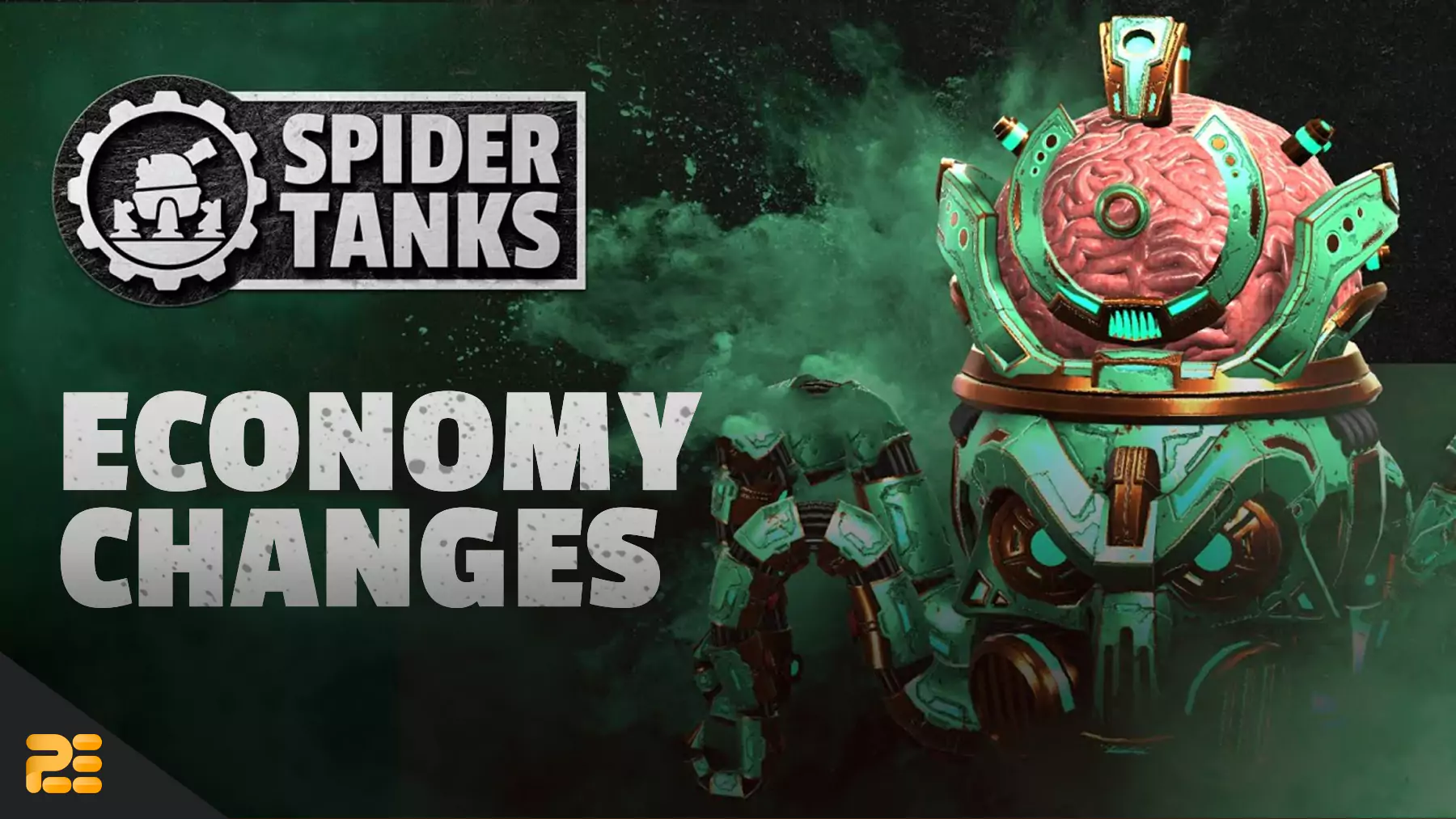 Spider Tanks have implemented some major economic changes to the game to make it more sustainable and productive. So, what's new? Let's discuss this in this article.
Economic Overhaul
The economic changes being made are part of a test and the results will be analyzed before deciding on any future prospects or necessary adjustments. These changes are already implemented since yesterday, with the two main components being significant:
Change in SILK distribution
Changes in store prices for Arachnium and Components.
The team wants to remind players that the pricing changes for Components may appear more expensive, but they are designed to complement the new distribution formula and create a more comprehensive rewards system for all players.
SILK Distribution Changes
The changes in the SILK distribution pool are intended to provide a more equitable reward system for all players. Previously, SILK was distributed based on two separate pools:
The Replacement Allowance, which distributed SILK based on Victory Points (VP) gained through matches played each day.
The Non-Replacement Allowance, which distributed SILK based on VP gained via Planetary Nodes or Maps.
The daily VP:SILK ratio of the Non-Replacement Allowance was determined by the circulating supply of SILK versus the soft cap, while the daily VP:SILK ratio of the Replacement Allowance was determined by the total SILK burned the previous day.
Under the new system, these two pools are combined into one distribution pool that will distribute daily to players, Node Depots, Node operators, and Map owners at set proportions. The new algorithmic emission of SILK up to the soft cap will result in more SILK being distributed throughout the ecosystem daily.
The distribution of SILK will be based on the previous day's participation, with the following proportions:
Matches involving Captains, Pilots, and Owners: 45%
Deployment of Parts in Node Depots: 5%
Planetary Nodes: 9%
Founder's Nodes: 1%
Maps: 10%
Gala Games: 15%
GAMEDIA: 15%
Component and Arachnium Pricing
Arachnium and Component prices in the Spider Tanks store have been adjusted to account for the new algorithmic emission model. They are now pegged to the US dollar, and the store price will adjust regularly to accommodate this price in SILK, just as other areas of the store do for GALA or ETH. Although this may result in higher costs for upgrading Tanks, players will receive more SILK through daily emissions.
In addition, the new system operates on the basis that a greater amount of VP in a distribution group during a day divides the total distribution more widely, which could potentially reduce the ratio. As Generation 2 Tanks and beyond become more common, acquiring level 30 Tank Parts will become more challenging. This is to prevent a system that is too quick and easy to upgrade Tanks.
The Supercharge price will also be modified to maintain a proportional relationship to the current rewards it offers. Also, Drop Pod prices have been altered to correspond to the USD, resulting in a substantial reduction relative to their previous SILK cost. Note
The price adjustment may seem overwhelming, but the daily emission of SILK will help balance it out. These changes are experimental and will be monitored for future potential.
About Spider Tanks
Spider Tanks is a PVP Brawler/MOBA game where players can customize their Spider Tanks and weapons before competing on different maps. It is a play-to-earn esport game that enables players to earn rewards such as $GALA tokens and limited edition NFTs by operating Gala Nodes. The game is already available, and players can participate in matches with friends. Here, players can earn $SILK tokens by merely playing the game.
If you want to get real-time updates from Gala Games and Spider Tanks, join their Discord server. Additionally, we have provided a comprehensive guide to Gala Games, which may introduce you to other incredible games to explore.